Peruzzi Lambastes Brymo For Calling All Albums Released In 2020 Overhyped « tooXclusive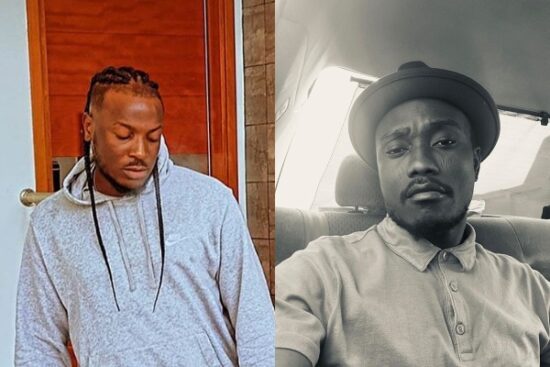 DMW act, Peruzzi has lambasted Brymo for calling albums released in 2020 overhyped projects. 
Brymo had taken to his Twitter page to write in a series of tweets that his "Yellow' album is the best out of the continent and other albums are mostly overhyped. He wrote: "No album, not one compares to "Yellow" on the continent this year… Maybe you should start separating "most hyped album" from "best album"….Don't let anyone import records and laurels and personnel to distract you… Yellow is the best album released in Nigeria this year 2020..
Yellow is the best album out of africa in 2020, others are most hyped!!Folks have been talking about Yellow for months, stop pretending to forget because small money don enter una pockets… talking about "underrated".. it is not, you just say that to promote your half-backed albums."
This was perceived to be a shade at Davido who recently released his "A Better Time" album and others who have released albums this year. Peruzzi replied to his tweets telling him to put on some clothes. He wrote: "Others are what? Go wear shirt, cold dey catch you"
No album, not one compares to "Yellow" on the continent this year… Maybe you should start separating "most hyped album" from "best album"….

— ?láwálé ?l??f???r?? (@BrymOlawale) November 13, 2020
Yellow is the best album out of africa in 2020, others are most hyped!!

— ?láwálé ?l??f???r?? (@BrymOlawale) November 13, 2020
Folks have been talking about Yellow for months, stop pretending to forget because small money don enter una pockets… talking about "underrated".. it is not, you just say that to promote your half-backed albums.

— ?láwálé ?l??f???r?? (@BrymOlawale) November 13, 2020
---