Megan The Stallion Says Tory Lanez Offered Her Money To Keep Quiet After Shooting Her Leg « tooXclusive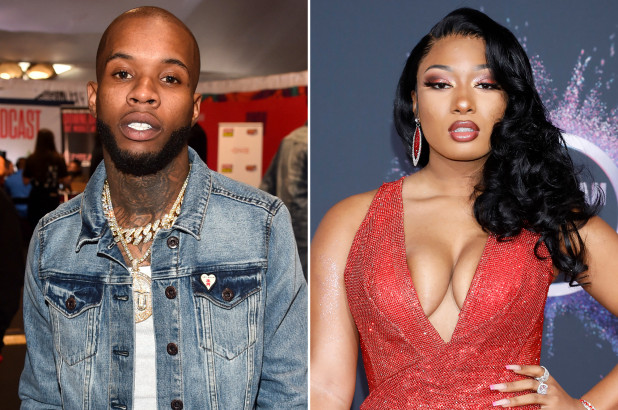 American rapper, Megan The Stallion has once again made another shocking revelation about the shooting episode with Tory Lanez. 
Megan Thee Stallion has continued to drop details about the July incident in which rapper Tory Lanez allegedly shot her in the foot after an argument. Lanez has repeatedly denied her accounts of the incident without directly saying he did not shoot her and even released an album to address the issue again. In a recent interview with GQ, Megan claimed that Lanez begged her not to say anything about the incident and offered Megan and an unidentified friend, who was also present at the time, money to stay quiet.
"[At this point] I'm really scared," Megan says, "because this is like right in the middle of all the protesting. Police are just killing everybody for no reason, and I'm thinking, 'I can't believe you even think I want to take some money. Like, you just shot me.' "
---